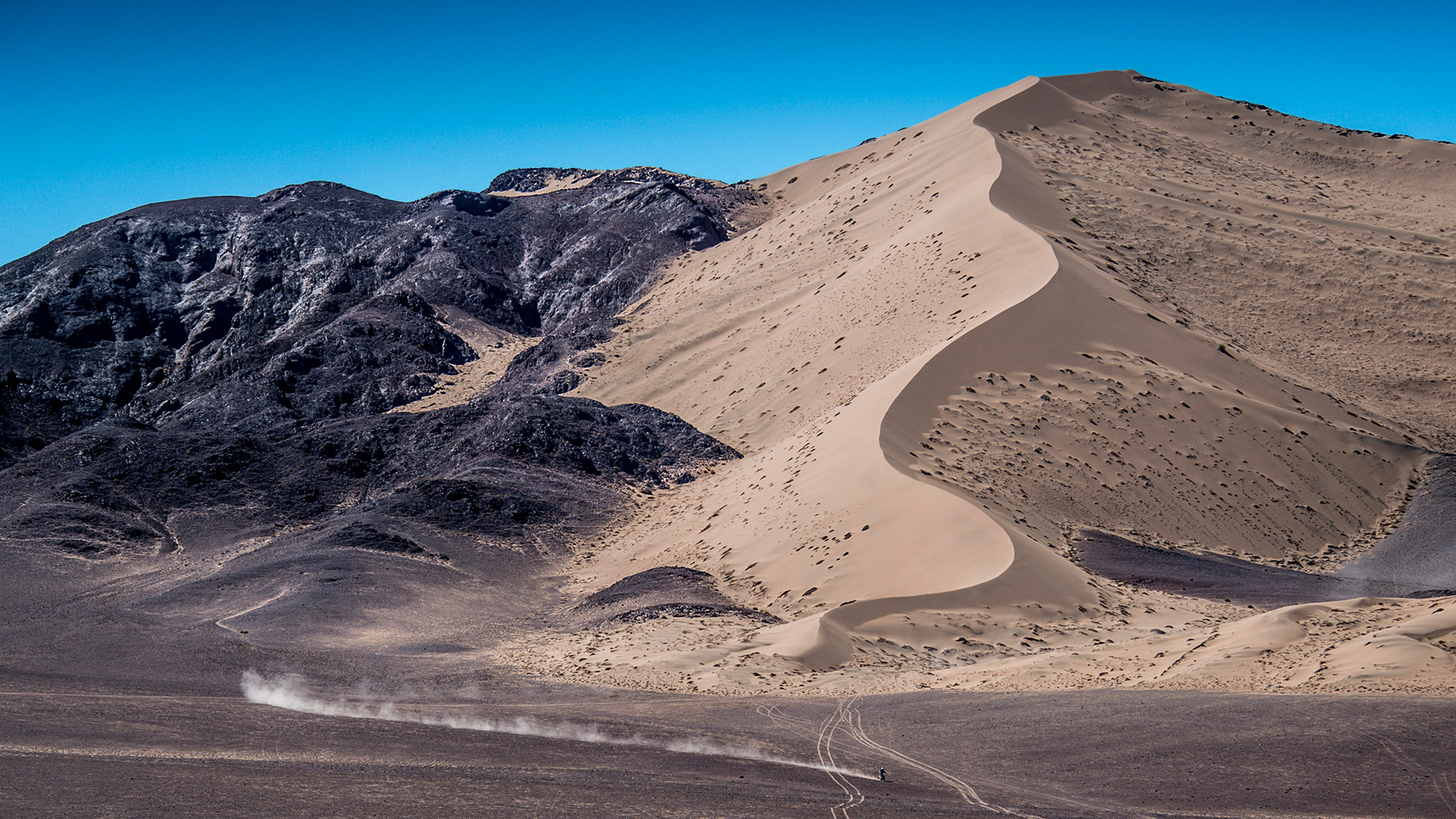 CONQUER THE DESERT
Mission: Defend the Title! Champions since 2001 in the motorcycle class of the Dakar Rally: KTM. To continue this series, the Navigation Tower should be optimised.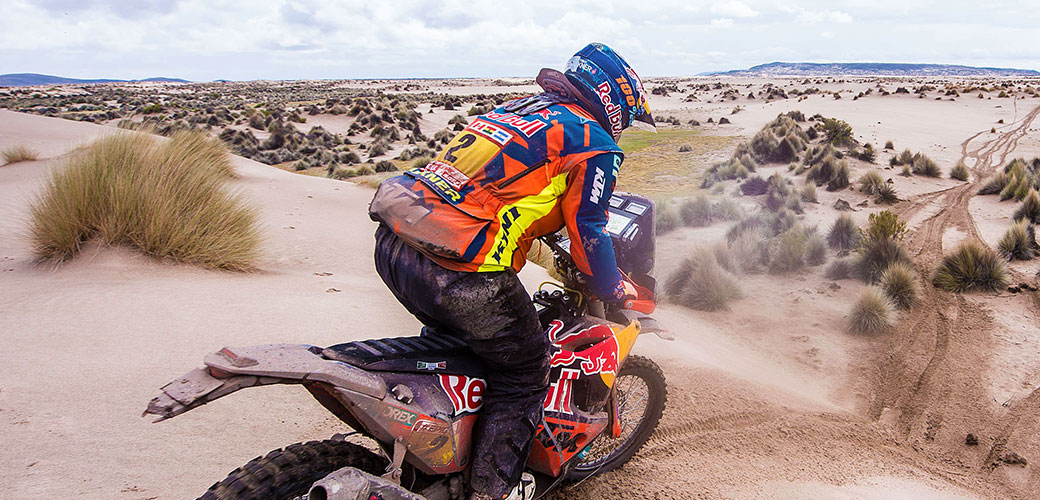 Information centre for the rider
Carrier of instruments vital for survival
Speedometer, tachometer, GPS and map system, tracker, tool kit
KTM RALLY 450 NAVIGATION TOWER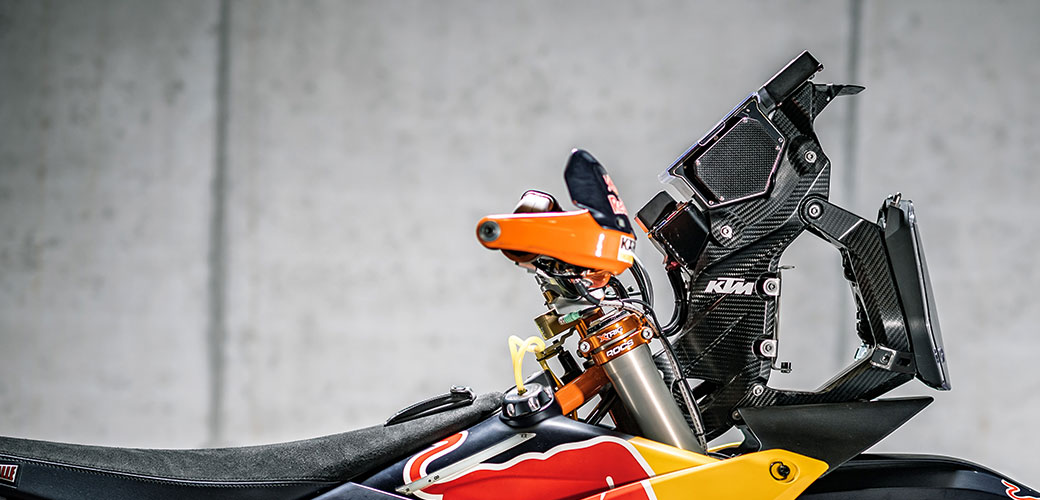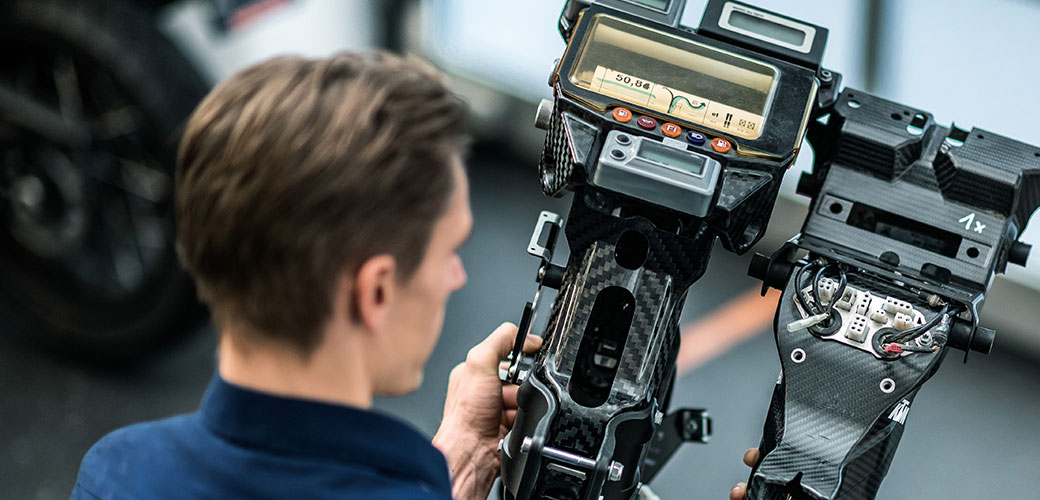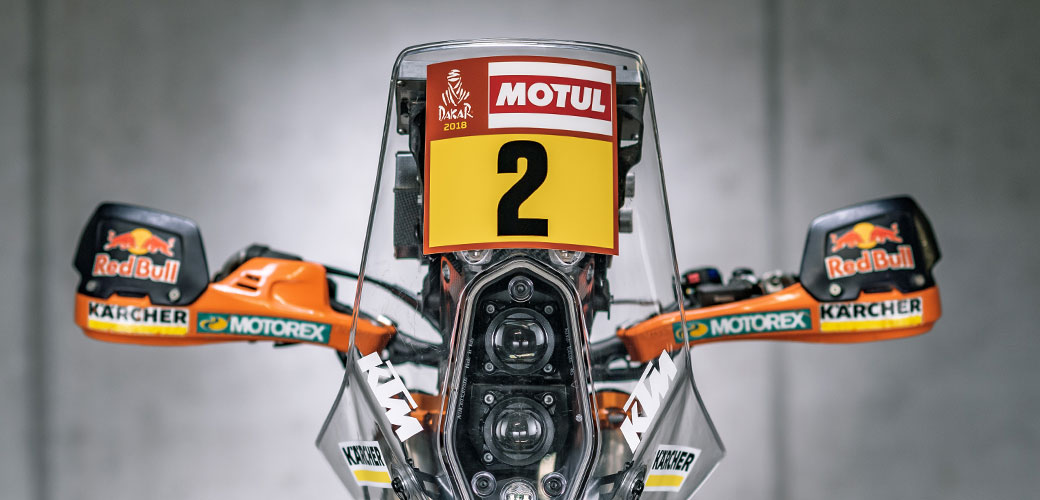 A diet with RESULTS
It took 12 months for the navigation tower to lose 800g in weight. The effort was rewarded with an unbroken winning streak.