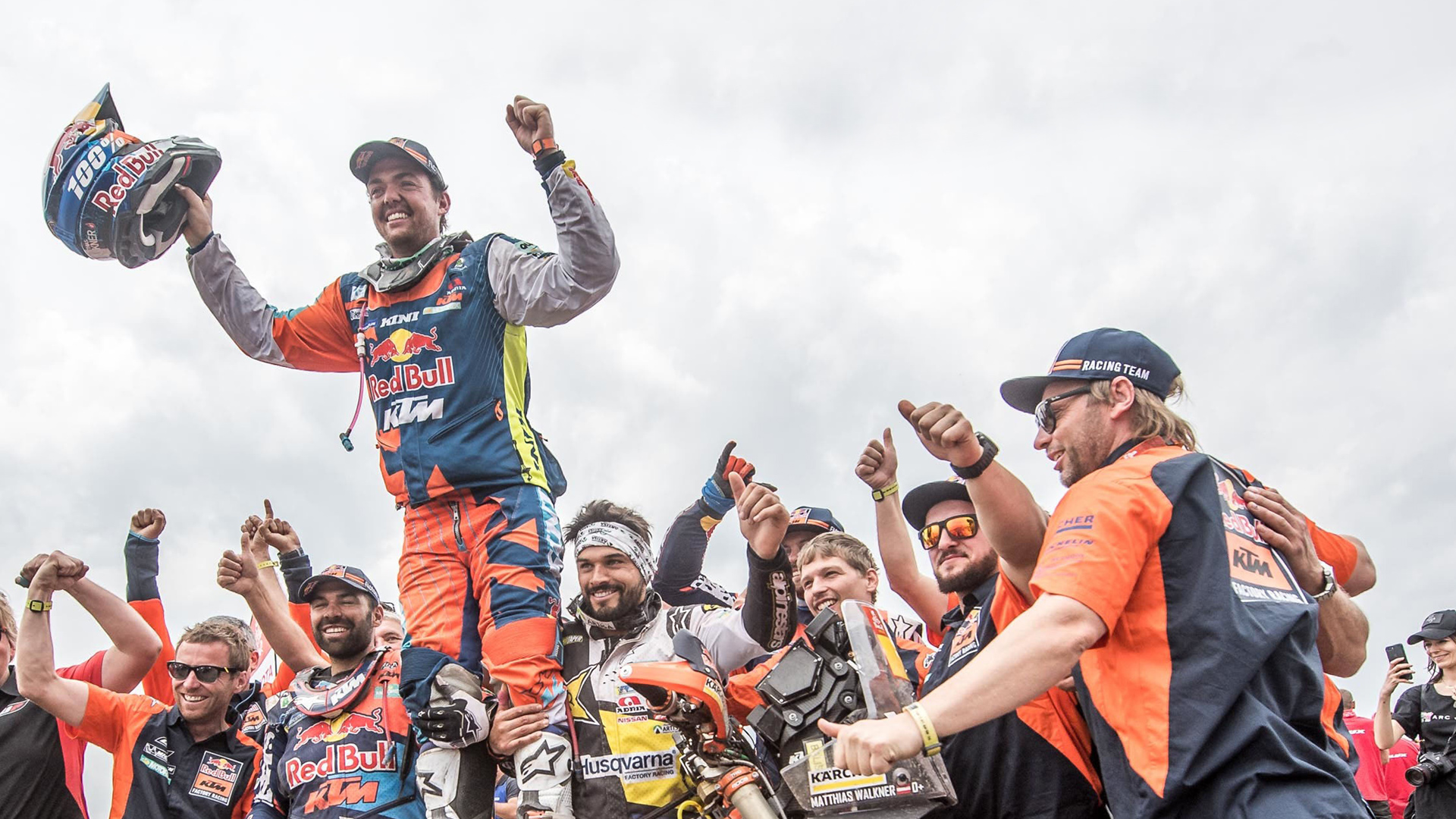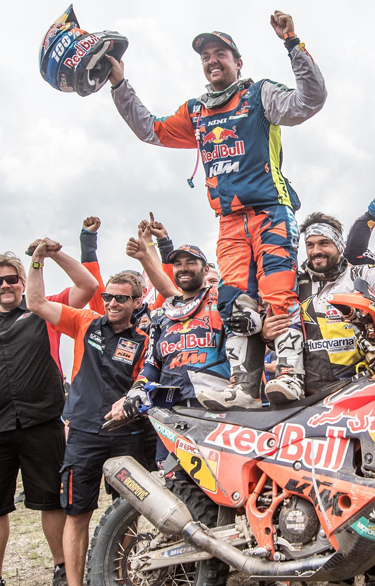 The success goes on!
Confidently onto the podium! 2018 KTM wins the Rally Dakar for the 17th time in a row. On board: a new development of KTM Technologies.
We wish our "Hiasi" much success!
17th Dakar victory in series for KTM!
Congratulations to our colleague Matthias Walkner and the KTM Team for winning one of the probably most difficult and hardest Dakar`s.
Again, Rally Dakar demonstrated that reliable navigation is decisive for the race. The newly designed KTM 450 RALLY received a topologically and structurally-optimised navigation unit of highly functional carbon fibre lightweight, not only making the motorbike lighter and more reliable but also increasing considerably the serviceability.
In addition, KTM Technologies supported further topics as development partner. Due to the development of a bespoke plastic tank, lowering the overall centre of gravity, the handling of the bike was improved. Furthermore, the top speed was enhanced by an aerodynamically optimised windshield which also reduced the fatigue of the rider. The light and stable carbon fibre motor protection, designed especially for the Dakar, safe guarded the bike successfully from major damage.