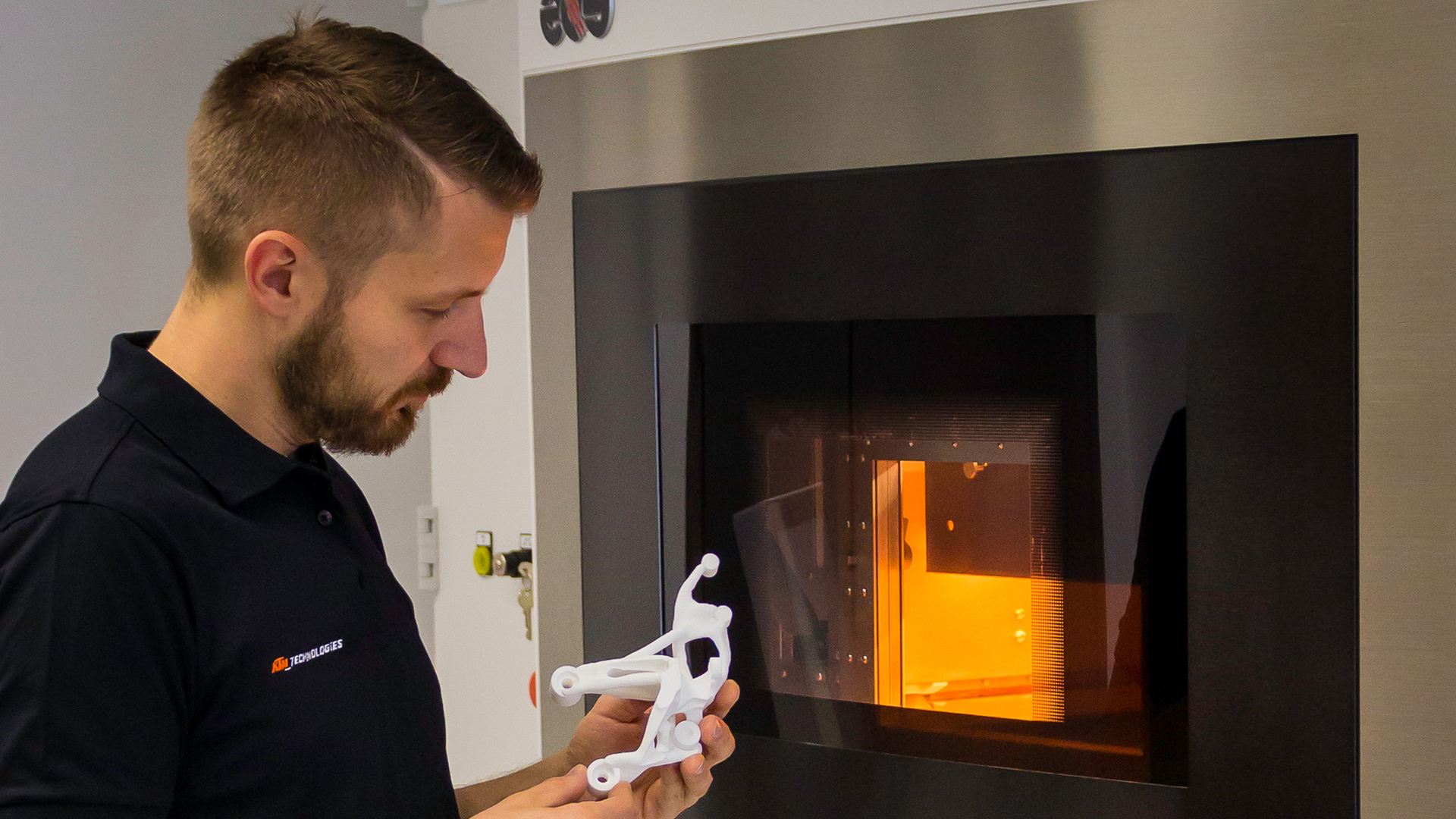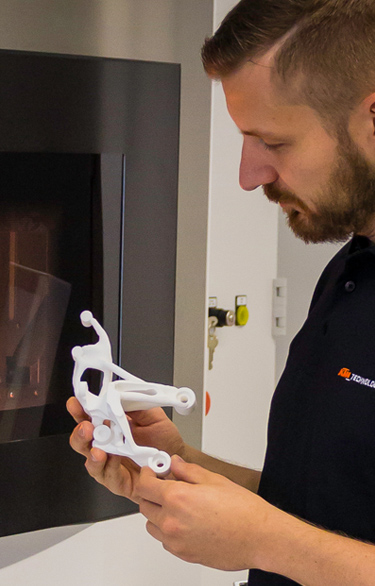 Layer by layer into the next dimension
Several weeks ago we have put into operation one of the most innovative laser sintering systems.
"A milestone for us – and our customers."
New laser sintering plant put into operation
We are proud to announce the implementation of an EOS P396 laser-sinter machine. Having additive manufacturing technology – commonly known as '3D-printing' – in house we are able to unleash new potential in terms of lightweight design development processes. These include ideation, design, simulation as well as time efficient production of highly complex parts.
Always being up-to-date concerning visionary development and production methods, we are looking forward to expand our expertise in this pioneering technology. An exciting time to come!